Project Brief:
To provide a pop of colour and luxury in a child's bedroom that will stand the test of time.
This was a lovely project as the room had a double aspect view and lots of natural light flooded in. Our client wanted to have the room decorated in a style that would suit a 12 year old girl with a twist that would allow the room not to date. We had to look at fabrics that would suit the girly pink look but wouldn't date too early and given the size give it a little luxurious twist, which we did with the added champagne tassel fringe.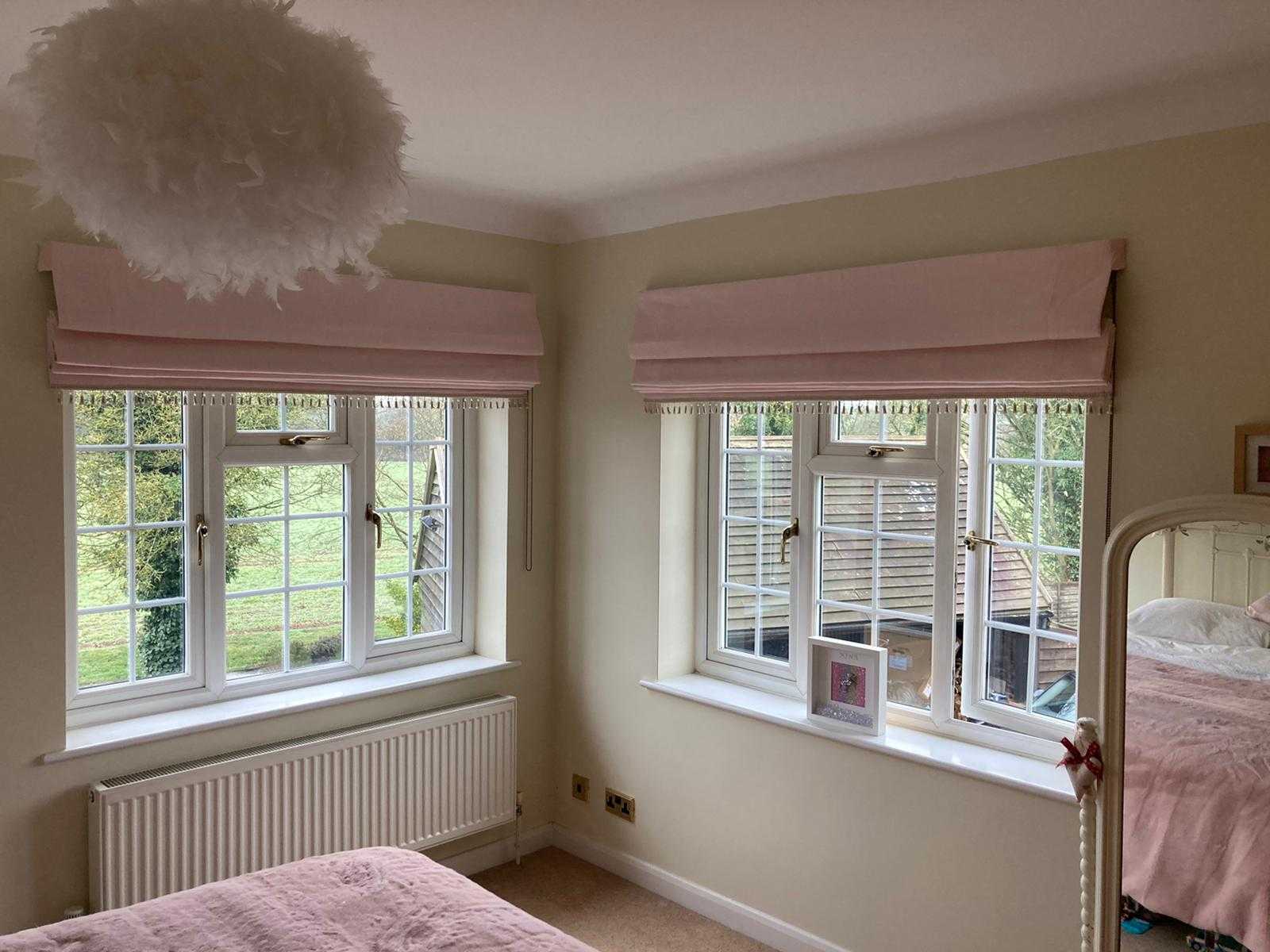 We added pale antique gold chains the the scheme as it matched the soft gold in the rest of the room and worked better with the soft pink than a harsher chrome chain.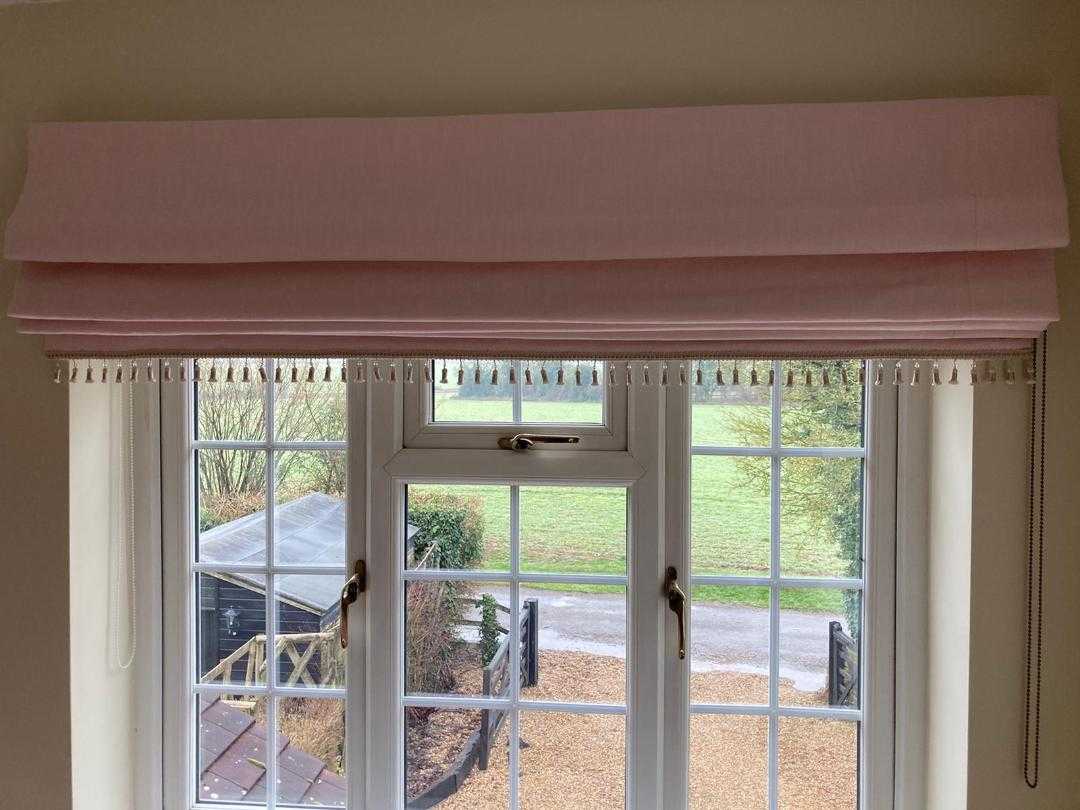 We also 'wrap' our romans around the headrail at the top to give a more professional finish to the top of the blind as this conceals the mechanism at the top and gives a smoother look. The other option we offer is a roman blind pelmet which can also give the same look.
If you have a similar project we can help Send us a message or give us a Call.