Project Brief:
Warm & Cosy Living Room Design
The Living Room previously had been very un-loved. It was bare and uncomfortable and therefore never used. The client wanted to have a Living Room that felt welcoming, comfortable, and lived-in for their family to relax and grow. In this room we introduced a wood-burner, added the comfortable couches in mixed shades of tan and grey.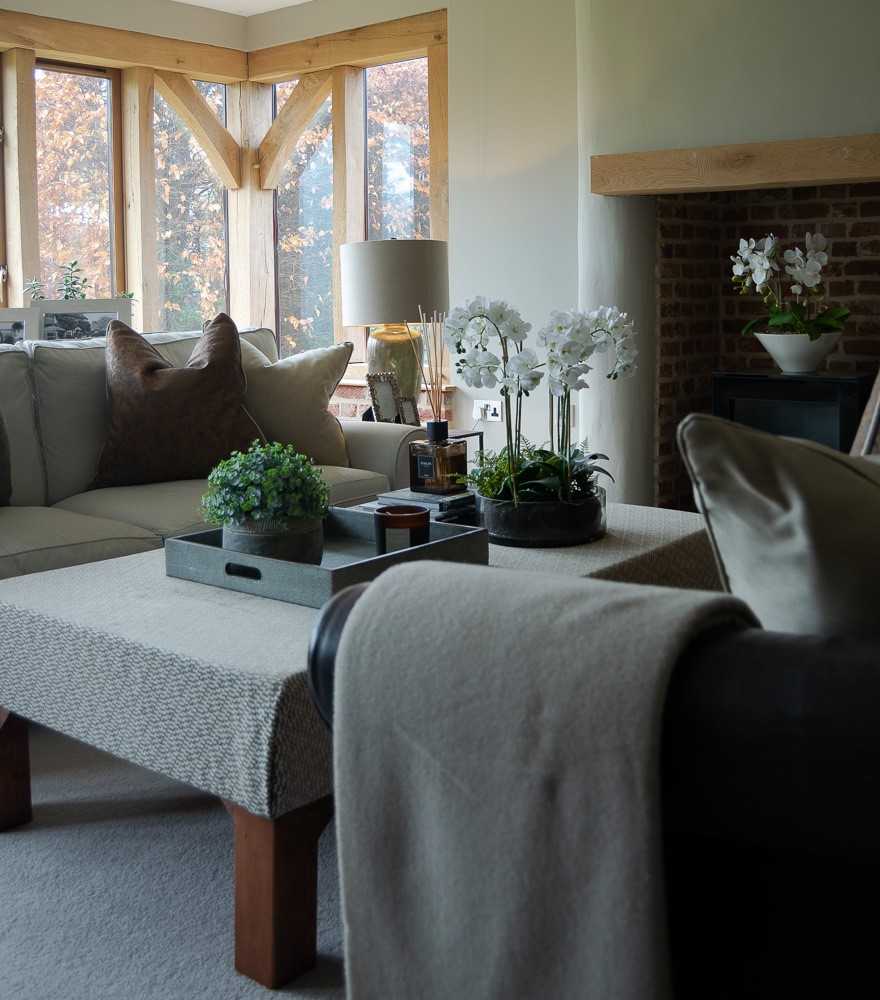 We used a mixture of fabrics from Romo and accessories from our suppliers (available to order). A console was set behind the sofas to create the symmetrical element, keeping the look slightly formal. The bespoke oversized footstool in Romo geometric fabric is used both as a table and footstool and brings the whole scheme together to create a warm, comfortable, inviting space.