Project Brief:
We provide electronic moodboards to our clients to allow them to see their scheme in full. It has also been invaluable to work remotely with our clients during lockdown. Here are a few we are working on at the moment. We'll post all the photos when they are complete!
Mid century cottage
Progress: Project is underway and expected to be complete by the end of August
Project Brief: Our client has transformed a mid century cottage and asked for a breezy, cosy yet contemporary look. We are using the same soft colour pallette throughout as well as being respectful of the heritage of the house but bringing it up-to date with the modern twist our client is looking for.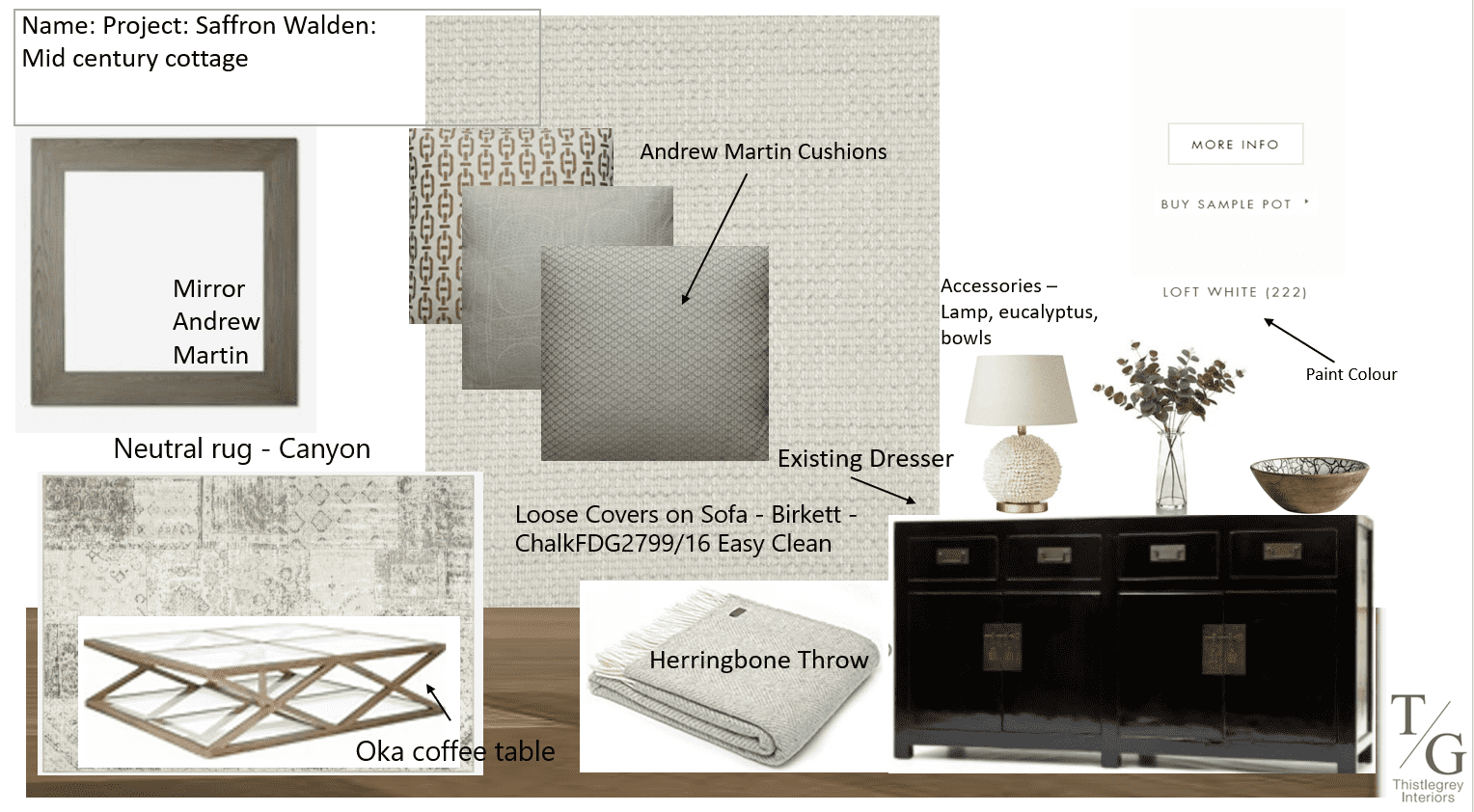 American Style Bungalow
Progress: Project almost complete - photos will be posted soon
Project Brief: Our clients had decorated their home a couple of years ago but felt the whole house 'never felt like it really worked'. We had a few items which had to remain so we incorporated those into the scheme. The whole house was redecorated to allow the colour scheme to flow throughout and link each of the spaces together. The soft blues and greys of this room work in transforming the kitchen into a light, comfortable contemporary space for the family of all ages to gather, eat together and relax in the evening.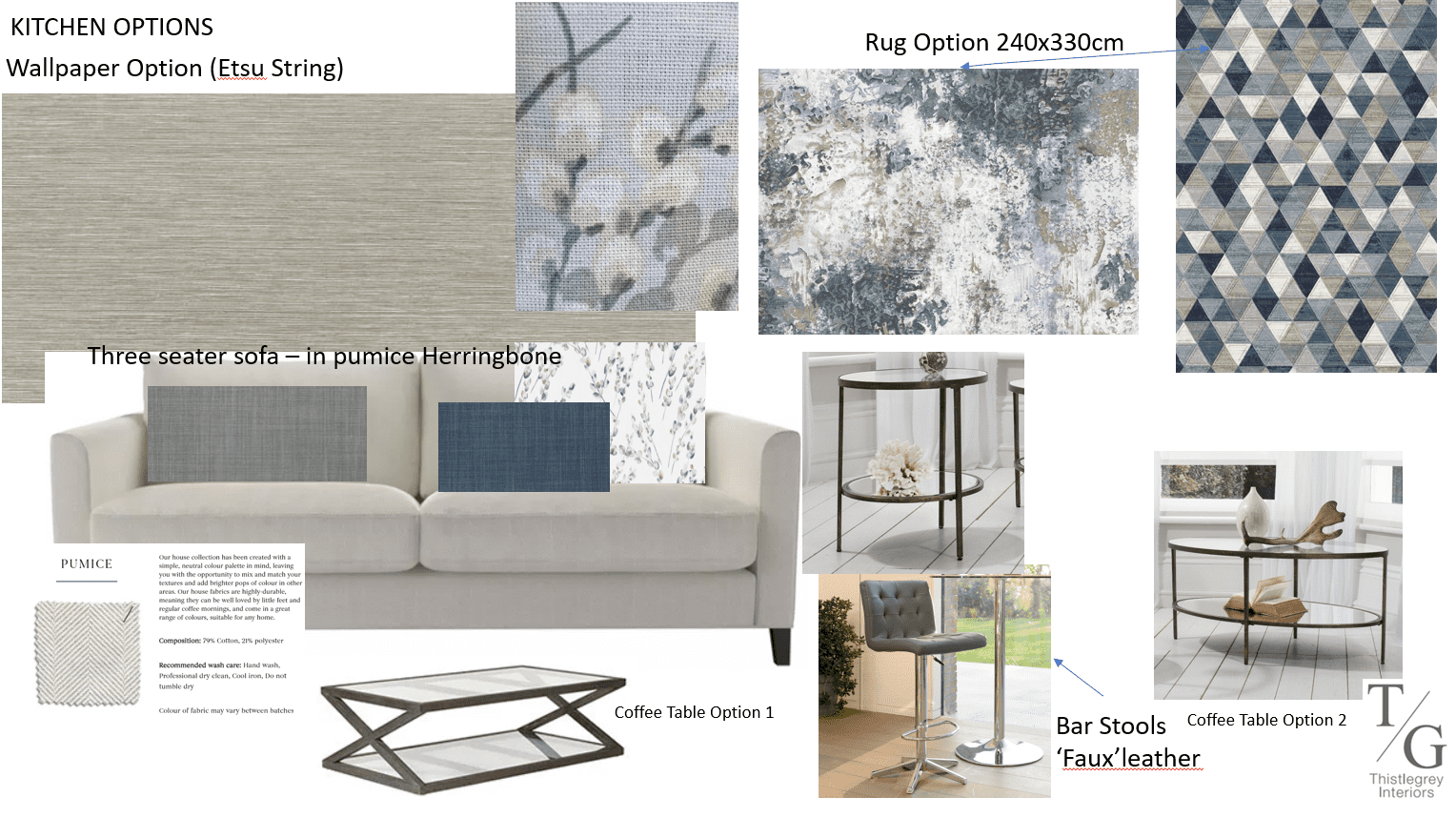 Young Family - Modern Townhouse
Progress: Project in first stage of design
Project Brief: Our clients, a couple who want an adult retreat to give them a bit of indulgent luxury after a long day with the family. They were looking for a sumptuous scheme using dark and neutral colours. This scheme incorporates all of their wishes with a elegant headboard in an Easy Clean Fabric from Designers Guild, with classic black side tables, a textured taupe wallpaper on all the walls to create warmth and depth. The addition of the plush cushions using Romo Black fabrics and Designers Guild rug gives the whole scheme the feeling of the relaxing, restful suite they were looking for.