Mirrors can be used in many ways both as an attractive accessory in a room to lighten and brighten up small spaces and dark corners. They can add a beautiful focal point, add symmetry to a scheme or can open small rooms up. When choosing a mirror a few questions come to mind, where to hang your mirror and which shape and style of mirror to choose.
The Rectangle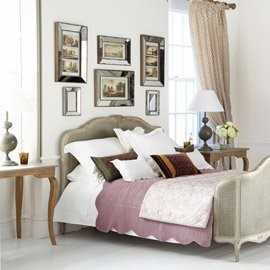 Using a combination of mirror and mirrored frames to dress a wall above a bed.
Mirrors can be used to great effect in a formal setting either informally sitting on a fireplace or used to bounce light around and smarted up a in a bright hallway.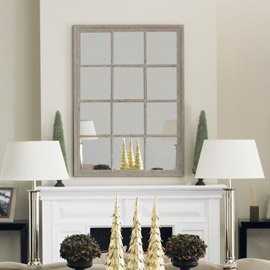 They can be used to cast light around a darker room to create some drama or interest in a dark corner.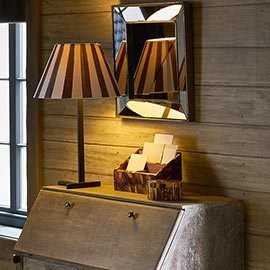 Mirrors can be used with both a traditional scheme as seen below surrounded with decorative prints to enhance a fireplace. Alternatively a simple rectangular mirror can complement a contemporary, simple scheme as below with a few neutral vases and accessories.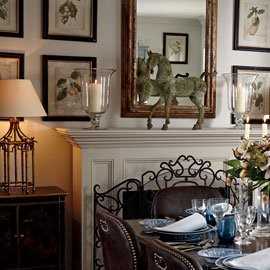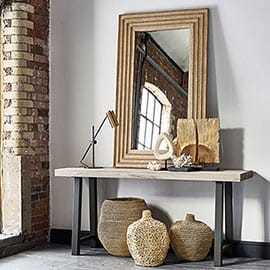 We are seeing more and more mirrors being used as decorative room dividers, dividing up and 'zoning' large room whilst providing an attractive alternative to the traditional full stud wall or interior doors.
The Round
Using round mirrors give a simple symmetrical finish to this seaside cottage cosy sitting room. These Oban Small mirrors from OKA provide a simple finish to the grey washed walls.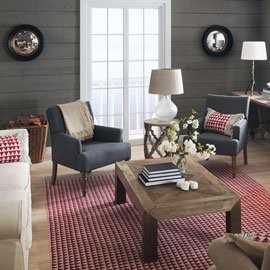 Grouping mirrors together in an eye-catching collection is easy way to create a striking centrepiece in any room. These mirror options from Gallery create a soft easy collage which would work in most rooms. Another option is to group these on-trend mirrors with hanging strap together giving an unusual focal point.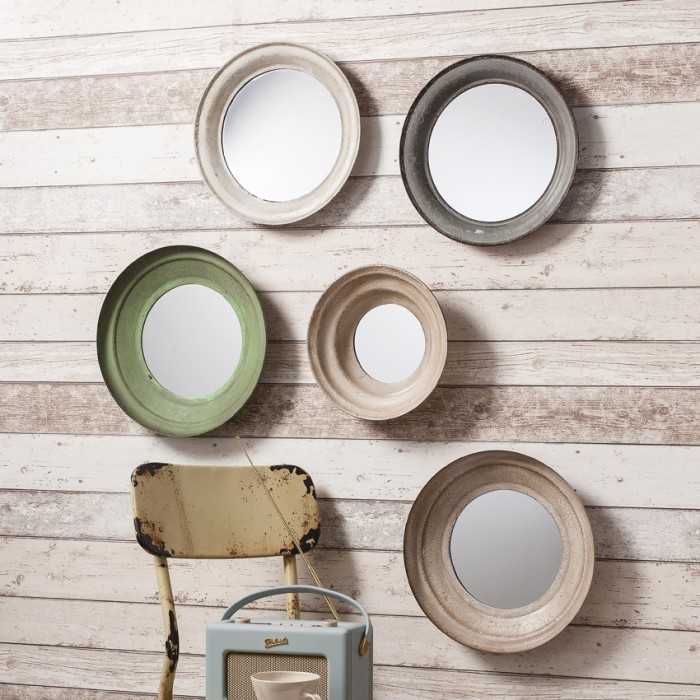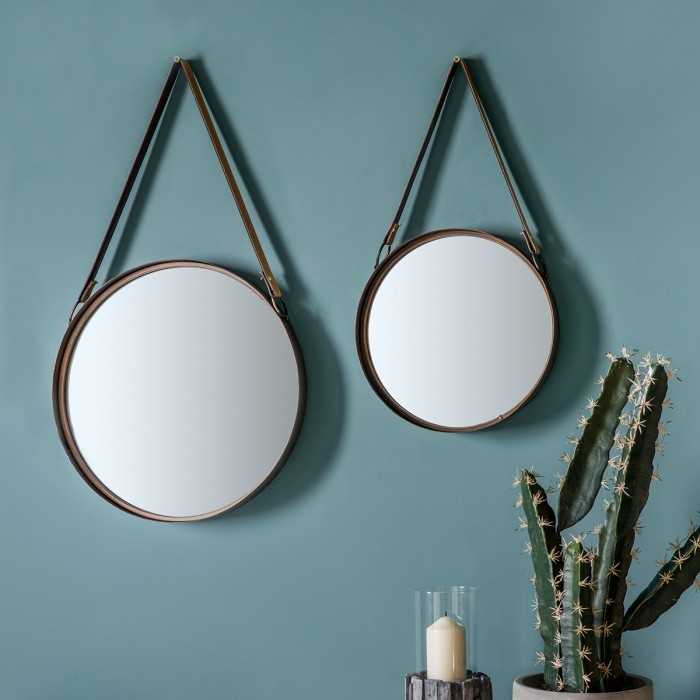 For a simpler look the Block mirrors from Libra are a sleek addition to any room to refresh a stark bathroom to dressing a master bedroom. Increase the number and size of mirrors depending on your size of wall.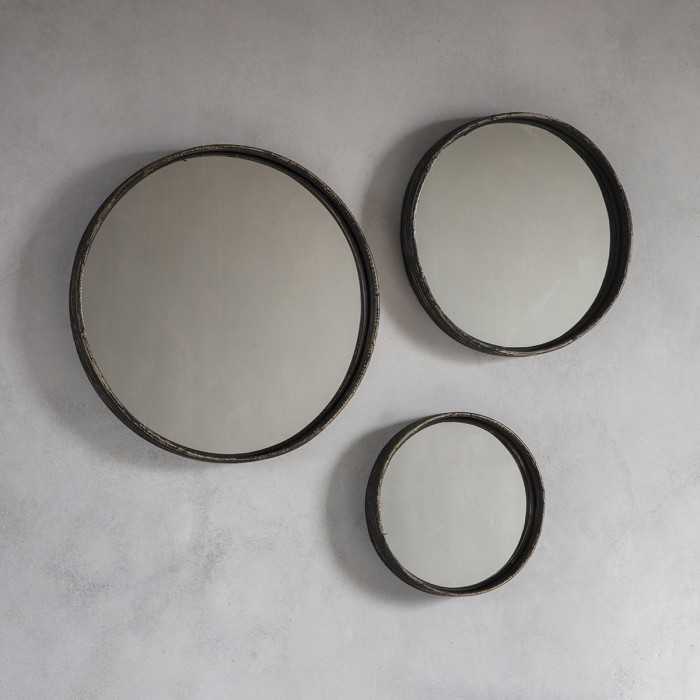 A large round plain mirror like the Andrew Martin Neuman mirror below creates an elegant, sophisticated centrepiece to this sitting room. Achieving a simple, clean look with a plain rose gold mirror enhancing the white and gold theme of this townhouse bathroom.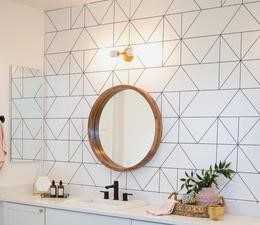 Alternatively using an unusual shaped mirror like the Sorrel Mirror from OKA below creates a striking backdrop to the bathroom.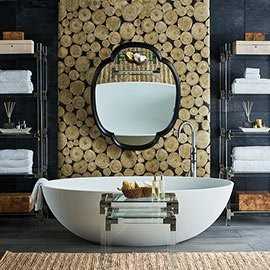 A valuable trick in a small or dark space is to use a mirror to create the optical illusion of light and space. Using the Heligan Arched Window Wall mirror from OKA gives the illusion of additional natural light and space, whilst also providing a unique and unusual focal point. The rectangular mirrors used to dramatic effect in this large dining room drawing the eye through the diving wall to encompass the whole room.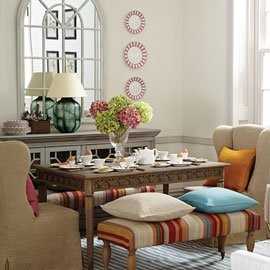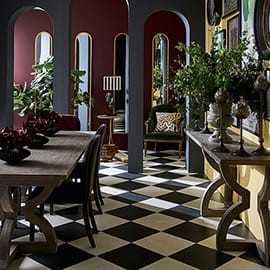 Whether using mirrors to create a focal point, to bring more light into a room or to give the illusion of more space in a small dark room you can really never have too many mirrors in your home. They can be used in any scheme whether traditional or contemporary and will always enhance their surroundings.
Contact Us to purchase any of the items listed and more.